LIQUI MOLY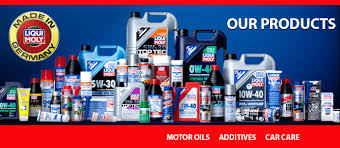 LIQUI MOLY explains why there are so many types of oils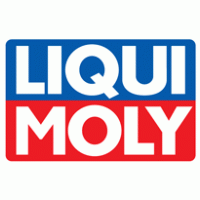 July 2018 - Many, many years ago, it was simple. There was no reason to worry about the right engine oil, because the oil itself was suitable for almost all cars. It is quite different today. Oliver Kuhn, deputy director of the LIQUI MOLY Oil Lab, explains why there is no longer a multi-use engine oil.
In the past there was almost no concern about the type of oil you put in the engine. There were no different types of oils and the car bore almost everything. Later, more oils were added, but various viscosity grades such as 10W-40 or 15W-40 have provided some guidance. This refers to the intensity or lightness of oil in cold and hot conditions. But today viscosity is just one of many important properties and it helps to find the right oil, Oliver Kuhn says.
The industrial standards for motor oil, such as the standards of the European Automobile Industry Association (ACEA) or the American Petroleum Institute (API), are critical today. In addition, European car manufacturers in particular developed specifications for their own oils. "There are currently more than 50 specifications for motor oil," Oliver Kuhn said.
But why is the oil forest still growing? In its effort to reduce fuel consumption and thus emissions, European automakers have specifically identified engine oil as one of many determinants. When they develop a new engine it is early to determine the characteristics that should be available in the oil. Car makers should then develop the required oil. Since each car manufacturer follows other technological methods, the required oil characteristics vary. Sometimes several properties can be combined into one oil type, but sometimes it can not.
Thus, the general lubricant in previous decades has become a multidisciplinary oil. For this reason, there can not be a multidisciplinary oil type suitable for all vehicles today. "Anyone who claims otherwise is either ignorant of or wants to deceive people," Oliver Kuhn says. LIQUI MOLY produces only in Germany and has the right oil for every car.
So the question of "best oil" can not be answered in general. Instead, there is oil suitable for each car separately. Today's engine oil is like a liquid part. And the provision of unsuitable oil has become like installing an unsuitable spare part. There are risks that are much greater than oil sludge pollution. In fact, there are combinations of engine oils when used. The engine may be destroyed after a few hundred kilometers. What is the right oil for the car? This manual or manual is described on www.liqui-moly.com. Just enter the brand, model and engine and you will get a list of the right oils.
There is no tendency to reduce the types of oils. On the contrary: in the future will increase the diversity of oils more and there is a trend to make oils more complex. "It will make life more complicated for motorists and mechanics," Oliver Kuhn says. "Even for us, as a manufacturer, it will be easier to reduce the types of oils, of course." But this development is determined by car manufacturers, not us.
to know the best oil to your car click here
to know the additives click here