wynn's Complete Petrol system cleanerCOMPLETE PETROL SYSTEM CLEANERWynn's 3XA for petrol engines is a chemical treatment composed of combustion improvers and cleaning agents with triple action:1) increases engine performance2) lowers fuel consumption3) reduces toxic exhaust gasesImproves the combustion and engine performance. Cleans and keeps clean..
wynn's Engine FlushWynn's Engine Flush is a highly detergent concentrate, designed to clean all oil lubricating systems prior to oil change.Cleans engines, hydraulic systems, gearboxes and differentials internally.Quickly and efficiently dissolves varnish, sludge and other contaminants from vital engine parts.Prevents contamination of fresh oil by ..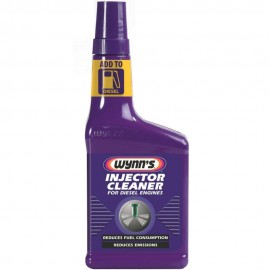 Out Of Stock
Quickview
wynn's Injector Cleaner - DieselWynns Injector Cleaner improves MPG as well as reducing heavy smoke emissions from your exhaust. The effective formula is also designed to improve the overall performance of your engine and extend its life span; reducing soot particles and protects the fuel system against corrosion. It is suitable for all diesel engi..
Showing 1 to 3 of 3 (1 Pages)